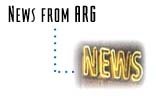 Charleston, SC-- March 1, 2000 --- The Furniture Buying Index remained steady at 86, as consumers continue with furniture buying intentions strong.

"This isn't a broken record, shoppers actually continue to have furniture on their short-term shopping radar screen,"stated Britt Beemer, chairman of America's Research Group."Not only our shopper surveys but our retailer clients tell us they've been going strong now for several months, and really don't see any real slowing, aside from a weekend here or there. The old adage holds true about succeeding by giving them what they want, and right now, consumers want their homes' interiors spruced up with new furniture and accessories."

"However, there is something really significant about shoppers right now" Beemer continued, "We aren't necessarily seeing more people willing to shop, but we are definitely seeing more people willing to spend more when they shop. "

"This should be an excellent time to step customers up to better quality goods and higher price points," he added. "People are in a mindset to put nicer things in their homes, and a floor salesperson genuinely interested in helping people get what they want could see increases of up to $200 or more on sofas and bedroom groups if they have the merchandise to sell and are trained in the story to tell."

"We could see higher profits at retail in the next quarter than in some time if stores are ready and able to take advantage of this mindset," he concluded.
America's Research Group publishes the Furniture Buying Index each month based on opinion data from consumer interviews. The Index's reading shows how many consumers have a specific furniture purchase in mind.

Britt Beemer is founder and chairman of America's Research Group, a full-service consumer behavior research company with corporate offices in Charleston, SC. Clients include leading manufacturers and retailers such as Thomasville, Broyhill and Lane Furniture, Sealy Mattress, Jordan's and Art Van Furniture.