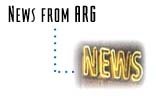 Internet Growth Not Strong Enough To Sustain E-tailers According To America's Research Group's Latest Figures
Researcher Says There Are More Sites On The Web Than Buyers
The Internet's ability to attract enough buyers to support even a highly visible e-tailer such as Amazon.com, continues to be doubtful, according to July 2000 figures recently released by America's Research Group, Ltd. (ARG). Only 5% of all retail sales reported in the month of June, were spent through the Internet. The figures are part of ARG's bimonthly Consumer Mind Reader report which records consumer buying patterns in the retail sector in a variety of ways including age, gender, type of retail business, and purchase. ARG claims plus or minus 3.8% accuracy.
Based in Charleston, South Carolina, America's Research Group is a full-service consumer behavior survey research and strategic marketing firm that tracks consumer spending for a number of retail clients including Barnes & Noble, Eckerd Drugs, Sealy Mattress, American Eagle Outfitters, among others.
"America prefers to shop at the nation's major discounters. The Internet is currently in 9th place overall as a retail category. In order to become a viable sales outlet, it has to move into one of the top five retail categories," says C. Britt Beemer, Chairman of America's Research Group. "Right now less than 10% of adult U.S. households made their purchases on the Internet in the month of June. This weak performance suggests the Internet is not growing quickly enough to sustain e-tailers," Beemer warns. "At the same time, there has been a 30-40% increase in websites during the past six months alone. Correspondingly, there is only a 14.3% decline in Internet usage from January to July 2000.
The retail sectors that have posted the most impressive gains in 2000 are:
Appliance/Electronics/Computer stores

National department stores

Home Improvement stores
Discount stores, apparel shops, membership warehouse clubs, and drugstore sales were relatively flat over the past year.
The e-tailers that succeeded are the ones whose primary business are brick-and- mortar stores. Just as mail-order catalogs are another revenue source for brick-and-mortar businesses, so are their websites. Sluggish Internet sales tell another story. "The American buyer is not willing to give up on retail stores," says Beemer. "Consumers like to see and touch merchandise they are buying. In the customer's mind there's an element of trust and customer service that makes stores a safer place to make their purchases."
"With the Christmas shopping season only a few months away, the current low level of interest in shopping on the Internet poses a real challenge to e-tailers. Last year 16% of all Americans spent over 90% of their holiday budget at Wal-Mart. Even the best Christmas season for e-tailers cannot pose a threat to an entrenched giant like Wal-Mart," he warns.